Everybody loves a good mudroom so don't worry they are not disappearing from homes. However, they are being redesigned and can come in all shapes and sizes.
Here's Why Mudrooms Are Disappearing
Your traditional mudroom is disappearing and transforming into something that fits every house or even apartment.
It no longer has to be a box like room positioned between your garage and kitchen. In today's home designs they can range from a stand alone room, a combination laundry room, or even a strategically placed storage bench.
The 'room' may be gone, but the function is still there!
Some new construction homes have started eliminating mudrooms. Tract home builders have started eliminating them because they don't have enough square footage to dedicate to a full room.
Tract home developers often try to fit as many homes as possible within their predetermined lots. They can often get by with eliminating a mudroom without home buyers noticing too much.
However, in the custom-home world – mudrooms are getting larger and larger! When families start thinking about what rooms they really need for functionality, a mudroom is top on the list.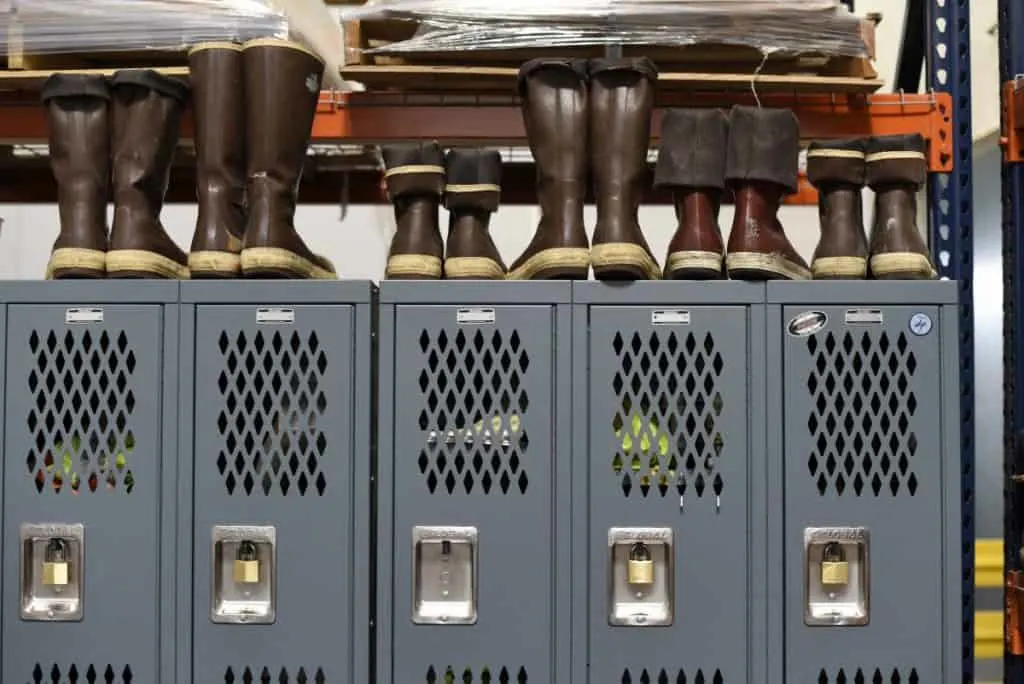 What is the purpose of a mudroom?
The purpose of a mudroom is simple. It's a designated space in your home for you to store shoes and outerwear.
A mudroom gets its name for being the room to catch all the mud. Family members and friends have a spot to come inside, take off their shoes, hang their bags, and enter the heart of the home.
Mudrooms are the first room your guests typically see when they enter your home. For this reason, organization is key. Having a place for everything becomes the goal of a well designed mudroom.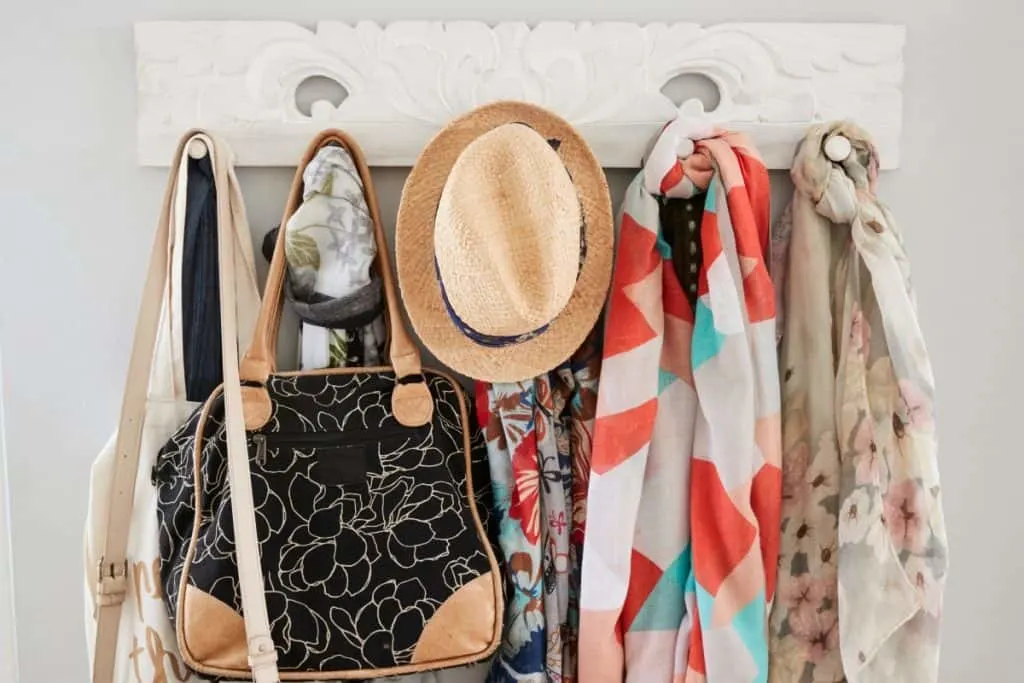 Are Mudrooms necessary?
Having a dedicated room for a mudroom is nice but not necessary. some houses don't have any sort of mudroom. The garage is used to house all shoes and jackets are kept in a nearby closet.
Other homes may not have a room but a defined area. A coat hook, a basket for shoes, or a catch-all shelf can all be used to give the function of a mudroom without using the square footage.
Some families may argue that a mudroom is absolutely necessary. As a mom of two boys, this is also my thought. Toddler shoes, children's backpacks, dog leashes, are everywhere!
Without a mudroom, these things would spread into our kitchen, living room, or just sit on our stairwell!
Can you do without one, Yes. Do you want to, No.
Where are Mudrooms located?
The mudroom is the gateway between the dirt of the outside world and the clean interior of your home.
For this reason, the mudroom is typically located off the garage or another side entryway. The mudroom is often found near the most common entryway of your home.
They are also often positioned near the laundry area. They could share a space or be side by side rooms. The reason for this is due to the ease of moving dirty items without having to drag them through the house.
Got caught in the rain on the way home? No worries, just take your wet clothes off in the mudroom and throw them in the washer. The rest of your house stays clean.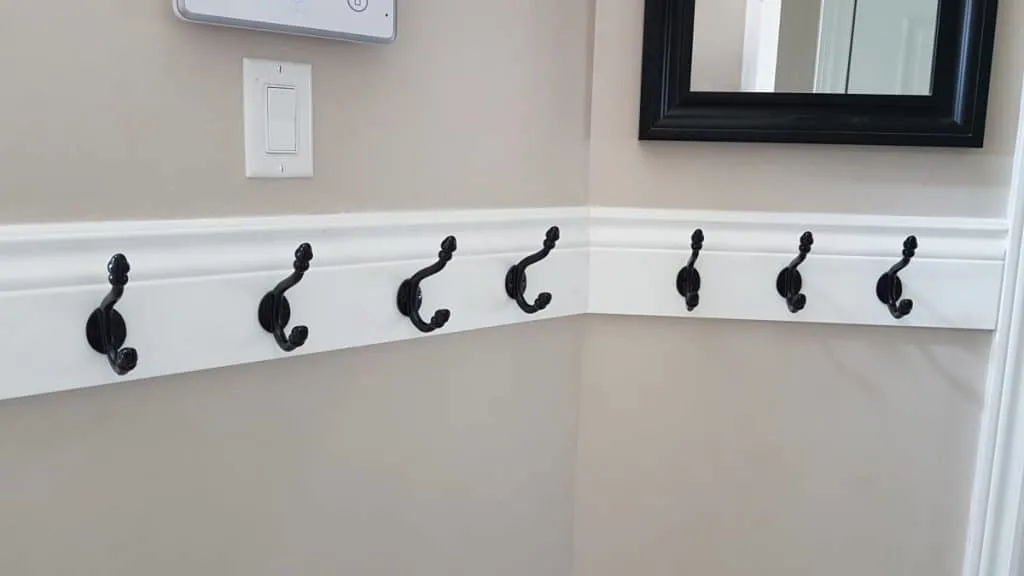 Today's Mudroom Trends
The mudroom of everyone's dream contains cubbies. Yes, cubbies!
Cubbies have matured from a space for a kindergarteners change of clothes, to a refined place for family members of all ages to store their belongings in their own space.
Each family member would have their own cubby with storage shelves, hooks, and a bench seat. This simple storage solution helps to keep messes at bay.
If you don't have the square footage to dedicate to a full mudroom or cubbies, a mudroom can be faked!
Top 3 ways to fake a mudroom!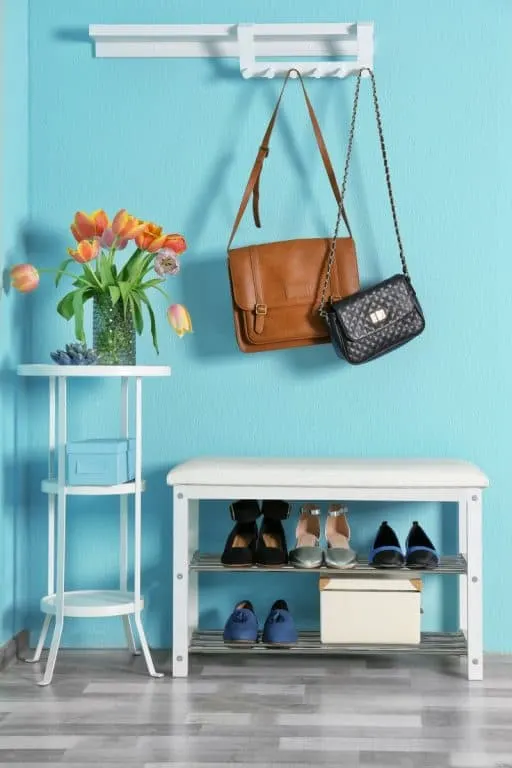 Bench and Hook Combination – A functional bench seat paired with a wall mounted coat hook can add the functionality of a mudroom to any small entryway.
Bonus points if your bench opens for extra storage!
Console Table and coat stand – A slim console table can easily spice up an entryway and doesn't take up too much room. Pair it with a sleek standing coat rack and you're done!
Add a mirror above the console table to give the appearance that the entry way is larger than it may actually be.
Hanging storage shelf – Purchasing a storage shelf to mount on the wall with hooks below can give you space to drop your purse, keys, and coats all in one. Place a decorative basket below for an easy shoe storage solution.
The 5 Best Mudroom Accessories for any home!
Need to dress up your current mudroom or fake a mudroom in your existing home? Here are the 14 best mudroom accessories that meet any budget!
#1: VASAGLE Industrial Console Table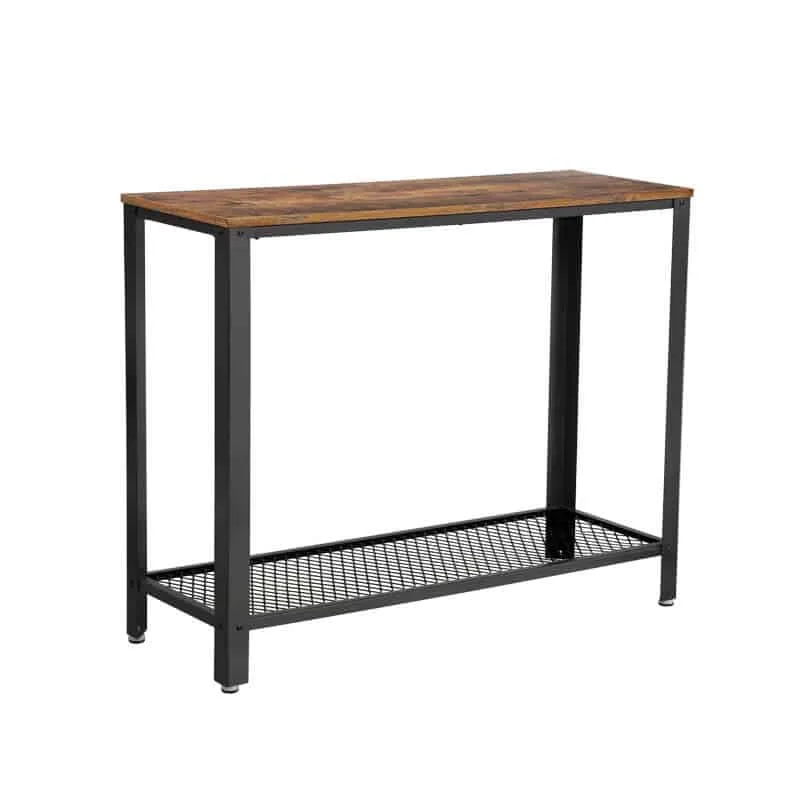 This slim entryway table is great for a makeshift mudroom!
The grate on the bottom works perfectly for storing your messy shoes.
#2: Crosley Furniture Seaside Hall Tree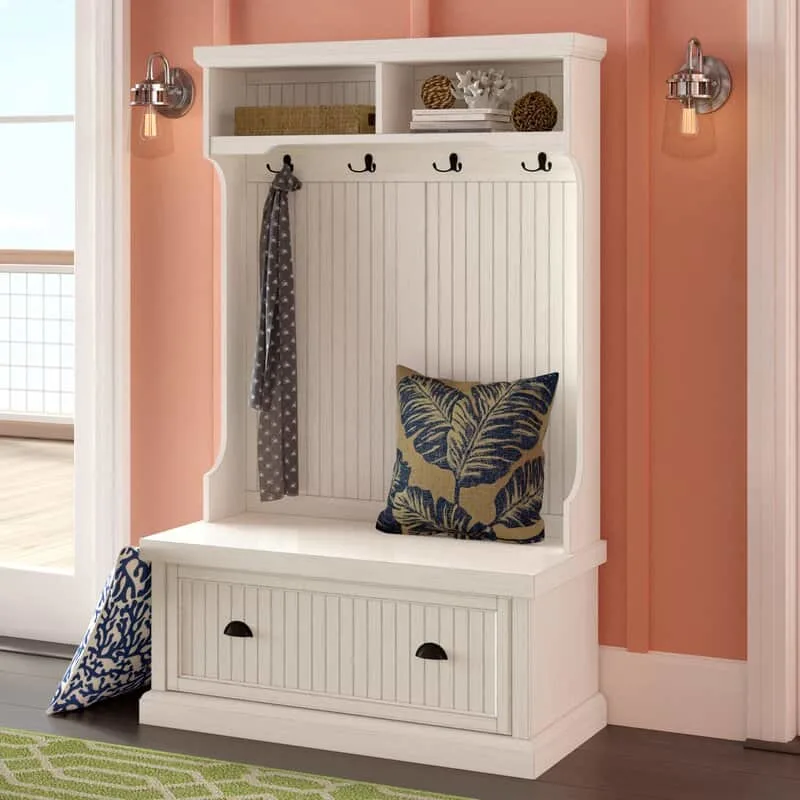 Want cubbies but cannot commit to built-ins. This stand alone piece can give you the same feel but for under $300 dollars!
It contains all of the main features a mudroom needs: coat hooks, a drawer for shoes, and shelves at the top!
#3: ClosetMaid 3258 Cubeicals 3-Cube Storage Bench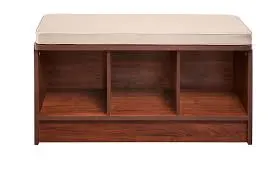 This simple storage solution gives you a place to sit down and take off your shoes.
The storage boxes can hold shoes or you can add decorative baskets.
#4: VASAGLE Industrial Coat Rack Storage Bench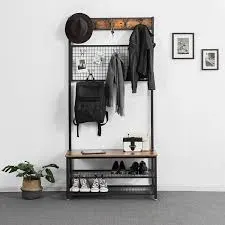 A mudroom all in one piece! This piece is great for any home or apartment!
This stylish hook and bench combo is available in many sizes and is normally priced at under $150.
#5: Goodpick Large Cotton Rope Basket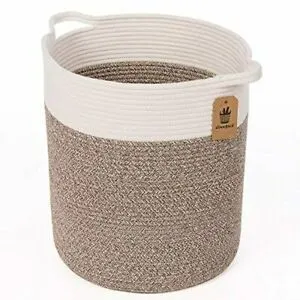 A classic statement piece for any mudroom. An assortment of baskets.
This style comes in many sizes
In addition to mudrooms disappearing, many people also wonder if crown molding will also stick around. For the answer to this question, make sure to take a look at our article here.
Related Posts