Not all homes come with a basement, and they are much more popular in certain areas. So, why do houses have basements when some others don't?
A basement is the floor of a house that is partially or wholly below ground. Most basements have at least 8 ft ceilings. This space is often utilized as an additional living space or kept unfinished and used as storage.
Not every house has a basement and depending on your location, you may not be allowed to have a traditional basement due to weather limitations.
Want to find out more about why basements are made in certain areas but not in others? Then read on to see why this is and what a basement adds to the house.
Reasons Why Some Homes Have Basements
When homes have basements, there are several different reasons that they are included in the layout of the home. Whether it is for a functional purpose or a cosmetic one, you will find that many people like having a basement for different reasons.
Here are some of the most common reasons why people have basements in their houses.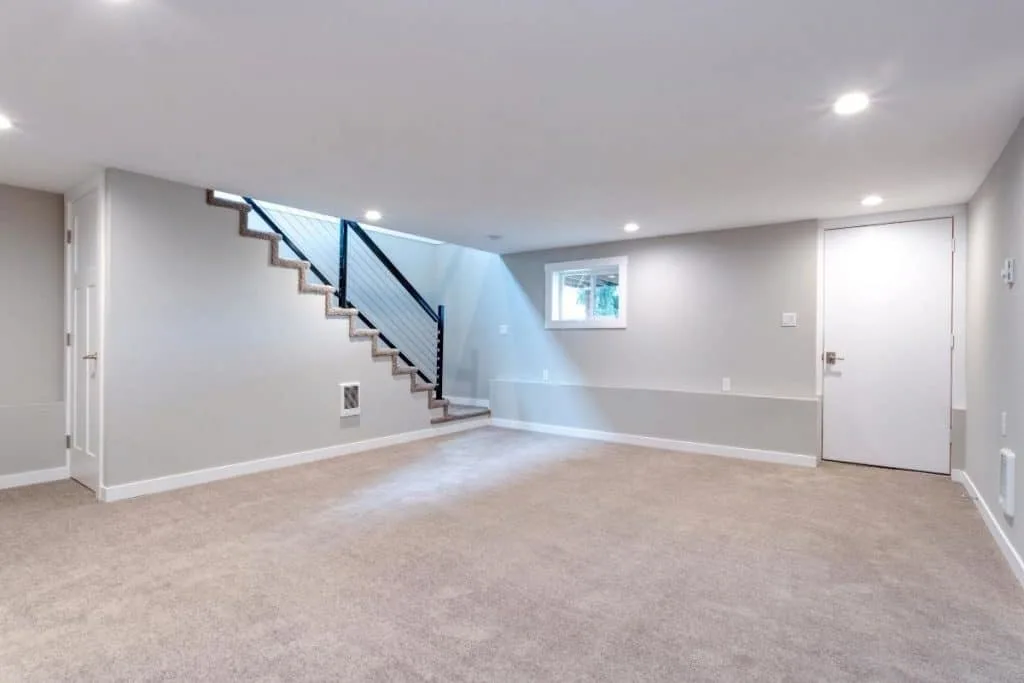 Functionality
When building a house in areas that snow, you need to think about what depth to build the foundation on. The frost line is where you should start the foundation, and this point is found a few feet underground.
Basements are built to give the foundation the best chance of being long-lasting. However, that leaves extra space under the house that can be used as needed.
Finishing your basement will provide you with functional space and add valuable square footage to your home.
Shelter
This is not as common of a reason to have a basement in your home, but some areas have extreme weather, like tornados, that could be damaging to the house.
Some locations like this come with separate shelters, but these can be hard to get to when you need to. So, having a basement that can be accessed from the house in times of extreme weather is a great way to use the space.
Keeping extra supplies down there for these events would allow you to stay safe even if you were unable to leave right away. Food, water, and toiletries could be kept in a bag in the basement to ensure the safety of everyone in the room.
Cosmetic
Most people don't complain that they have too much space. The basement can be built to many different specifications and can be as big or as small as your land allows for.
If your land is gently sloped then you have the option of a walkout basement. A walkout literally means that you can walk out of the basement into the yard.
A walkout basement can add tremendous value to your home. When you are finishing your basement you have the optio to customize the layout. The options are endless.
You can add a living room, a wet bar, a bedroom, an office, a bathroom, a playroom, or leave a portion unfinished for dry storage.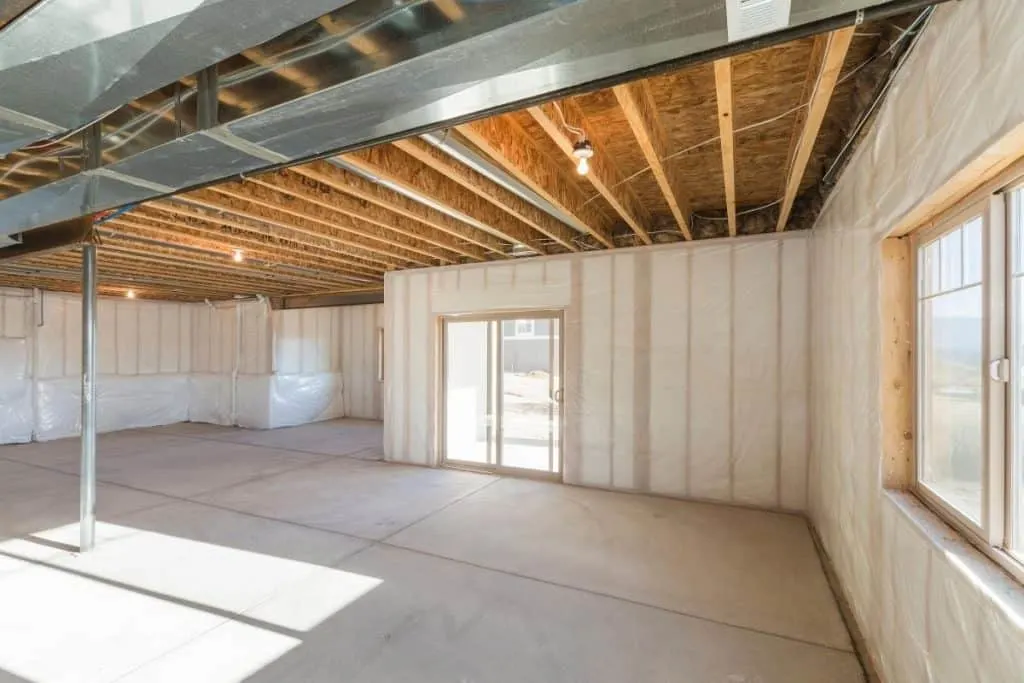 Added Value
Other people that intend to flip a house may finish a basement to give a higher value to the house. Adding more space will boost the price of the home, and if you are hoping to get a better price after doing some renovations, then finishing a basement could get you a higher offer from buyers.
An unfinished basement's square footage is not counted in the total square footage of a home. In order to get that area included on a listing, you need to have a finished, permitted, basement.
Don't make the mistake of finishing a basement without a permit. It will hurt you during resale!
Why Don't All Homes Have Basements?
Some homes don't have a basement. You will notice that most homes on the coast or in warmer climates do not have basements.
This is because they do not have to worry about the frost line since their area doesn't get cold enough to freeze pipes.
If they are located on the coast, they may have a stilt house or an open basement that will allow for water to flow through in the event of a flood or tropical storm.
If you have a stilt or raised home, the area where a basement would be is instead utilized as a garage or non-climate controlled storage.
If your home is not on the coast, marsh land, or a flood zone, then you may not have a basement but a small crawl space under the home.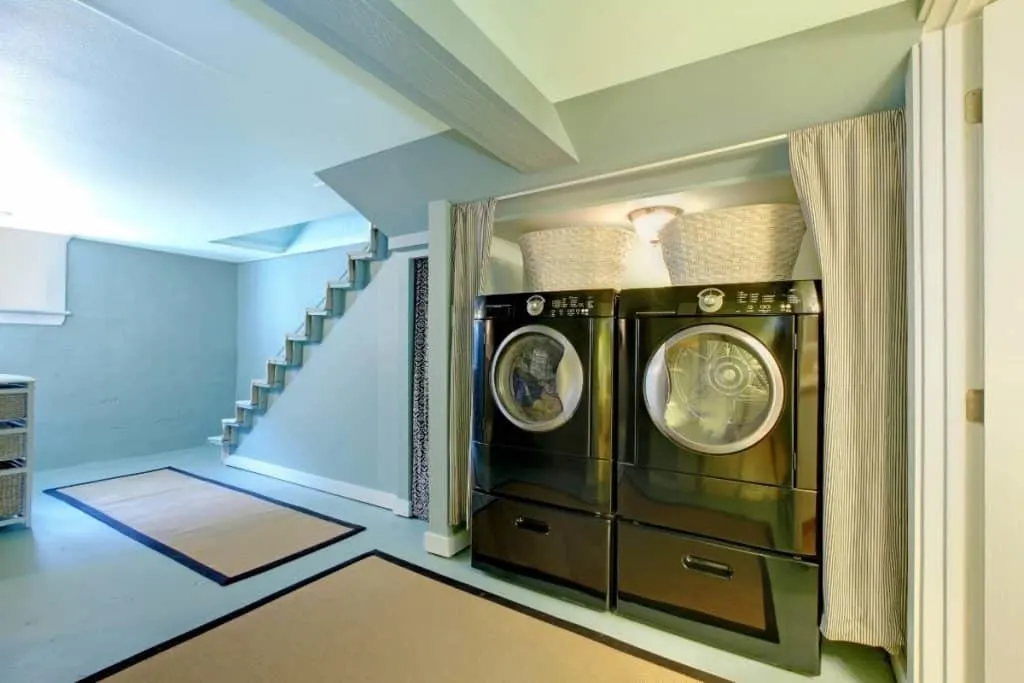 Do Basements Add Value?
If you are thinking about finishing a basement or having your home built with a basement, then you might be wondering if this addition will allow your home's value to be increased.
Yes! A finished basement will add value to your home as long as it's permitted. However, the potential of an unfinished basement is valuable as long as the buyer understands the opportunity.
As a homebuyer, my family preferred having a finished basement however we enjoyed the process of finishing the basement in our first home because we were able to finish it to meet all of our needs.
Basements can have a 70% return on their investment! That's an awesome number. To fully capture that return make sure you get all the proper permits and make choices that future homeowners will appreciate.
For example, if you add a bedroom in the basement, you will want to make sure you add a full bathroom. No one wants to sleep downstairs and have to walk up one/ maybe two flights of stairs to use the bathroom or take a shower.
Do Basements Count Towards Square Footage?
Yes- Only the finished space counts towards the total square footage. Again, only if the construction was permitted.
Unfinished basement square footage is still listed on the MLS Listing as unfinished square footage.
Final Words
A basement is the floor of a house that is partially or wholly below ground. Most basements have at least 8 ft ceilings. This space is often utilized as an additional living space or kept unfinished and used as storage.
Not all homes come with a basement and if they do, they are not always finished.
Taking the time to finish a basement will add value to your home if you do it properly and make wise decisions.
Related Articles