What is the difference between a daylight basement and a walkout basement? Let's take a look at what these terms mean and point out the key differences.
The main difference between these two basement types is that a daylight basement has windows that open to the outside, but a walkout option has a door that exits to the outside. It very literally means you can 'walk out.'
Let's dig a little deeper into these differences!
What is a Daylight or Walkout Basement
You probably know what a basement is, but there are different types that you might not know about. If you don't know what it is, then you can't tell the difference between the two types.
So, let's go over what each type of basement is, and what they are used for.
Daylight Basement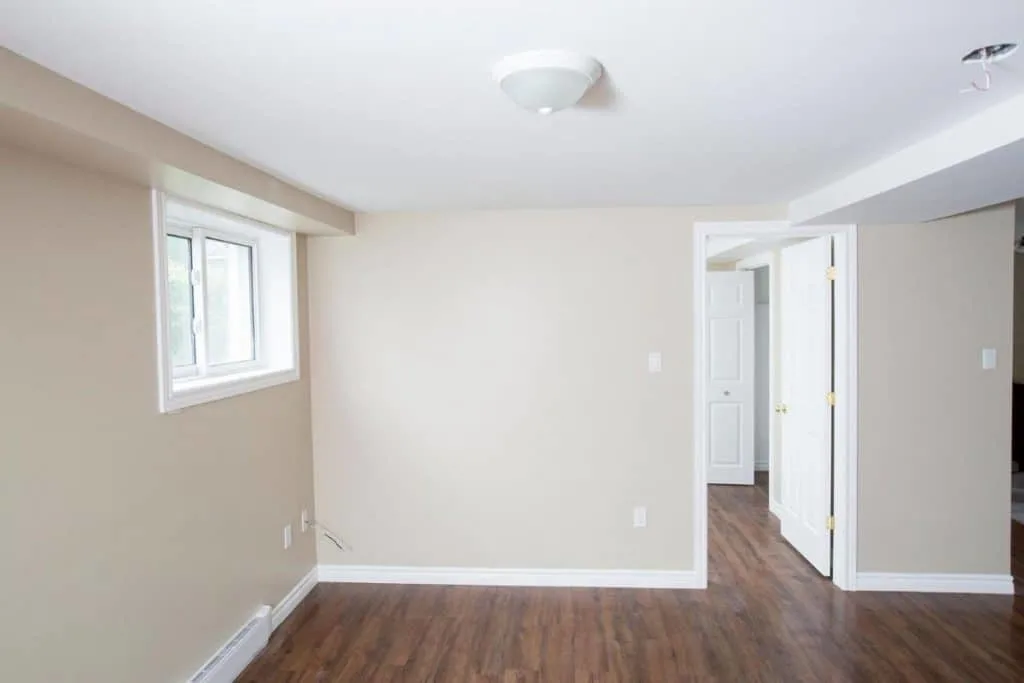 A daylight basement is a basement that has one or more full-sized windows but no door to the outside. The windows can be above ground level or in a window well.
If your home is located on a flat lot, and you have a basement there is a high likelihood that your basement is a daylight basement.
Contractors typically dig 8ft down to lay the foundation, this leaves a space for a basement and some windows.
If possible, windows will be above ground, but when that is not feasible windows are placed below ground level and a well is dug out around that window.
A window well allows for you to exit the window if needed and allows 'daylight' to enter.
Walkout Basement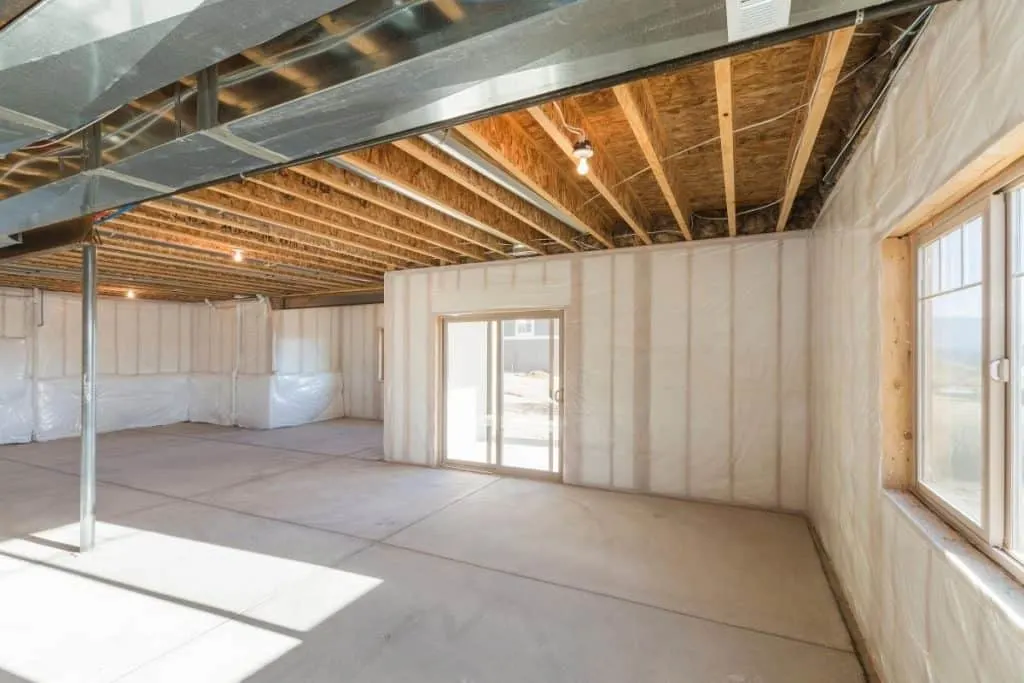 A walkout basement is exactly what it sounds like. It offers a full walkway and door in which to exit to the outside from the basement.
This is a separate exit from the door that allows you to enter into the basement from the main level. This door is situated on another part of the basement so that you can exit through it to the yard.
This is not as typical for many basements, since it means that the location of the house needs to be on a piece of land that has a major slope. This would allow the house's foundation to be higher, and allow for the basement to be above ground, at least for a portion that is tall enough for a door.
Walkout basements are a huge value when it comes to your home. People are more able to picture the basement as a livable area when there is a sliding door in the basement.
Have a finished walkout basement? Even better!
What is the Difference Between a Daylight Basement and a Walkout Basement?
Though the main functions are the same, the biggest difference between them both is what the room comes with. The daylight basement has only windows, while the walkout basement has a second door that you can enter.
This is one of the biggest differences because this is often what determines what the room should be used for. With a basement that has no separate door, the only access is through the house.
Both basements can be utilized for bedrooms, bathrooms, laundry rooms, or a second living area. Having a door or not having a door does not prevent you from creating these spaces in your home.
However, not having a window would prevent you from having a permitted bedroom.
Differences in Price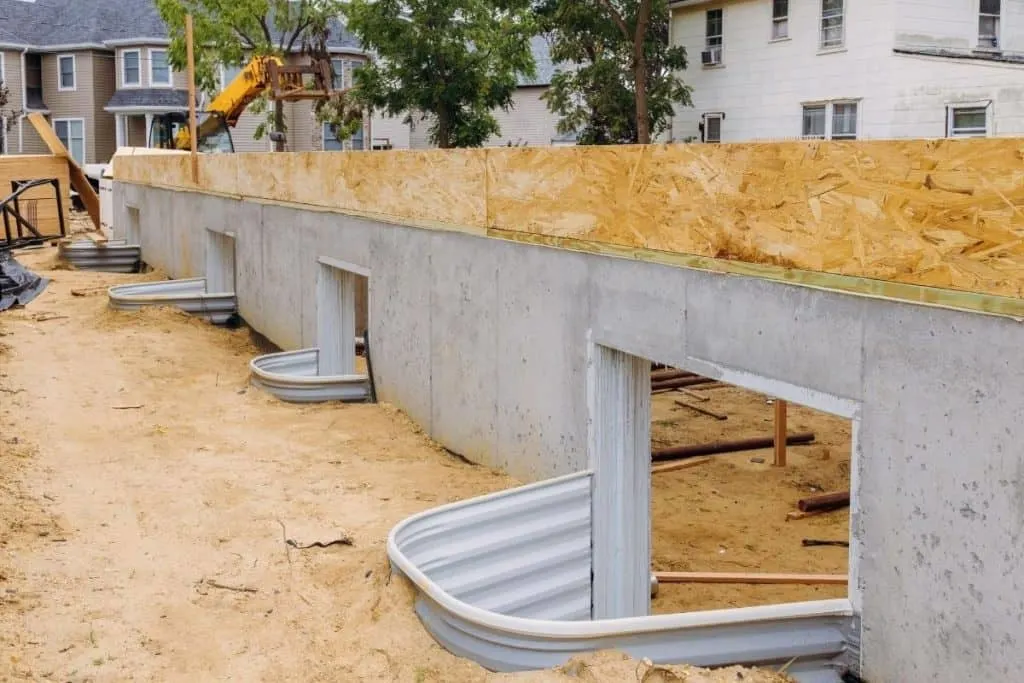 When it comes to having a home with a basement, one that is used as a spare room often adds to the overall value of the house. Therefore, the functionality of the room can impact the value of the home.
Walkout basements can bring more value because of the utility of having a door to the backyard. You can have a family area or gatherings, a playroom, or any combination of spaces you desire. The ease of moving from inside the house to the backyard is where the value is at.
As a homeowner, don't be scared away from an unfinished basement. Think of it as a blank space for whatever you need.
Basements can be finished for around $50 a square foot.
This is considerably less than finishing the main floor!
Which Option is Right For Your Home?
If you are having a home built or are specifically looking for a home with a basement, then deciding which type you want is an important decision. Your lot will determine what is or is not possible.
Keep in mind that not having a walkout option doesn't mean that you cannot use the basement for bedrooms, offices, or bathrooms. You will just need to make sure your contractors plan for window wells that are up to code for the room you are building.
A window well in a bedroom may need to be deeper and wider than a window well for a storage room. Your local contractor would know what is standard for your area.
Extra Uses for a Walkout Basement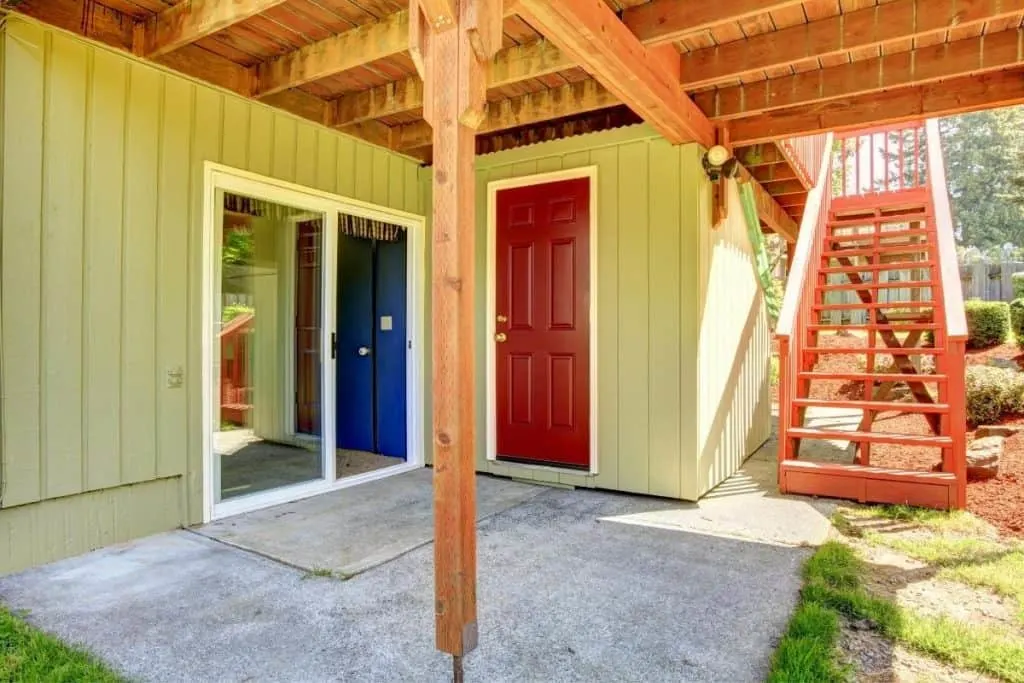 If you already have your mindset on having a walkout basement, then they can be used in several ways, so to give you some ideas, here are some of the best ways to use this space.
Rented Room
If you live in an area where there are single people who need rooms, then you can rent it out. Since it comes with proper lighting and a separate entrance, this can add some extra revenue for you each month.
Studio space / workout room
If you or someone you know is an artist of any kind who needs a space to work in, this can be a great option. Use it yourself to hold all your works, or rent it out to a local artist and allow them to get a portfolio of finished works done.
Alternatively, it can be a great space to set up a home gym.
Storage Space
If you want a large, organized, space to keep all your seasonal decorations and other items that you don't often use. This will let you stay organized and not need to spend money on a storage unit.
Frequently Asked Questions (FAQs)
Is a daylight basement more expensive?
Daylight basements tend to be more expensive than traditional basements because they have larger windows that increase their cost.
Do basements count as square footage?
Basements count towards a home's overall finished square footage. However, this additional square footage will be specifically designated as "below grade" on a real estate listing.
Final Words
Deciding between a daylight or walkout basement might be a tough choice at the beginning of your journey, but knowing what makes each option unique will help with this decision.
What is the difference between a daylight basement and a walkout basement? Well, now that you know the answer to this question, you can look for the home you want that comes with the style of the basement that you like the most.
With these differences in mind, you will be able to find the house you want with the basement you want in no time.
Related Articles