The time has come and now you are planning a fun renovation of your kitchen.
Everything will be ripped out and replaced. But none of the kitchen cabinets in Lowe's or Home Depot or even mom-and-pop shops caught your eye.
Is it time to consider ordering custom kitchen cabinets? Are they worth it?
In many cases, hiring a cabinet maker to design and build custom kitchen cabinets is worth the extra time, energy, and costs. Most custom kitchen cabinets are nowhere near as expensive as people think they are, it will just take longer to have them ready.
The only true downside of customer kitchen cabinets is if you don't like them, you can't return them.
If you do not want custom kitchen cabinets because you're not very good at matching them to the style of the rest of the kitchen, hire a decorator!
They can help you design custom kitchen cabinets that meet all your needs and match with the rest of the kitchen.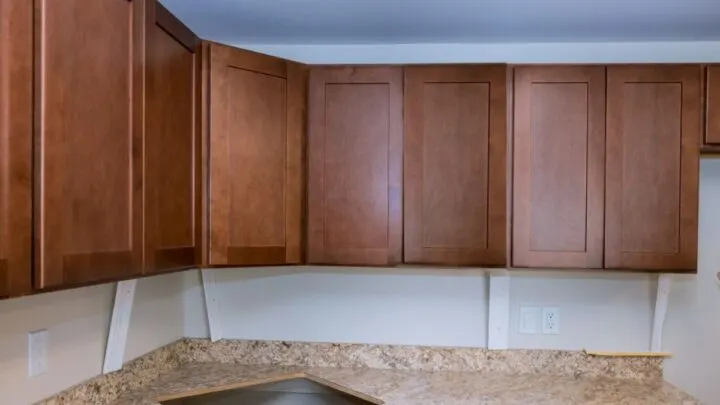 Are Custom Kitchen Cabinets Worth the Hassle?
Watching your contractor ripe out the old, unfashionable, bland cabinets feels magical. The kitchen is often the most used part of the home, so brand-new custom cabinets can change the atmosphere of the entire room.
And now, your cabinets have gorgeous handles and built-in lights!
But was it worth the time, effort, and costs to build brand new custom cabinets?
Unless you are under severe time restraints, it is worth the wait time and extra expense.
You can make the cabinets baby proof if you have a little one on the way.
If your family is known for breaking appliances and drywall, request reinforced cabinet doors.
There are a number of different people who would have easier lives if their cabinets were designed for their needs.
Who Would Benefit the Most From Custom Kitchen Cabinets?
Kitchen cabinets with rolling shelves will prevent injury and fatigue. Your elderly parents will not have to reach deep into the cabinets and overextend their body.
As just with the elderly, people with disabilities can benefit from custom kitchen cabinets that can make it easier for them to access items all the way in the back.
With custom cabinets, you can increase the amount of space on the shelves. This is great if you live in a small house.
Customer Kitchen Cabinets Features to Choose From
Nothing but your budget and the talent of the contractor can limit you from the perfect cabinets. Every single aspect of a kitchen cabinet is yours to change. Here is a list of features you can alter:
● Stains
● Wood
● Knobs
● Color
● Opening style
● Additional features, like doors with shelves or spinning shelves
● Size
● Lights
● Noise reduction – when you close the cabinet doors, the wooden door will no longer make noise when it slams against the wooden panels. Perfect for grabbing a late-night snack and not getting caught!
● Joints
● Corner braces
● Nails
● Side brackets
Downside of Custom Kitchen Cabinets
Now that you know all the benefits of kitchen cabinets, it's time to talk about the downsides.
When they break, they will have to be repaired by a contractor.
Sorry, you can't take your custom kitchen cabinets down to Lowe's or Home Depot's or even a simple mom and pop shop and get them repaired.
Custom kitchen cabinets have to be repaired by the kitchen contractor that created them.
This means the repair costs will be high. You can certainly try to repair it yourself.
But if you mess up and need the contractor's help anyway, they will be happy to charge you even more to repair the initial issue along with your poor repair job.
They're not ready until the contractor says they're ready.
Unless you pay a very hefty fee, you will have to wait until the contractor finally finishes the cabinets and installs them in your kitchen.
If the contractor cannot finish them in time for your big open house party, then you will have to party without your cabinets. And don't expect a refund if you are tired of waiting.
Once the cabinet order is ordered, most contractors allow refunds or exchanges if the cabinets aren't built the right way. They might give you a discount if there is a delay.
High-quality materials can be harder to find as the years go on.
Trends and styles go in and out as the years go by. For designers who love classic styles, they will never run into this issue.
But if you model your kitchen cabinets after a particular style, it is best to order the materials to be made out of the most common materials on the market.
Once your train goes out of style, it can be incredibly difficult to find certain paint colors, stains, or types of wood that went into building your custom kitchen cabinets.
That means, when you do have to repair your cabinets, the price of repair will be astronomical.
Your insurance may not cover your kitchen cabinets!
Now here is a downside that we did not expect to find. Most homeowner insurances do not cover the cost of damage to the kitchen cabinets.
It doesn't matter if the cabinets are custom-made or pre-built.
If the conditions are not met, the insurance will not pay out if the cabinets catch on fire or are eaten by termites.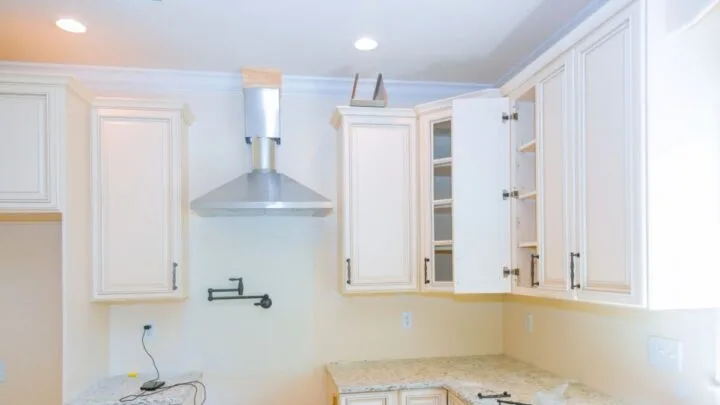 Do You Have to Get Custom Cabinets?
So, you're open to the idea of customizing your cabinets. But you don't really want a high repair bill. You also do not want to deal with hard-to-find materials later in the future.
Plus, the design of the kitchen cabinets that you want aren't all that different from many stock cabinets you have seen so far.
If you are only interested in changing the color or the hinges, then choose semi-custom cabinets.
Semi-custom cabinets are a bit more expensive than prefabricated stock cabinets. But they are built much faster, even if you request rolling shelves!
If they're damaged, the repair bill won't be high. Semi-custom cabinets offer a range of styles and customization options.
Conclusion to Getting Custom Cabinets
Custom cabinets can be a bit more expensive than stock cabinets.
Plus, there will be a waiting period while the contractor creates the cabinets and then install them.
If you do not have the money for their costly repair bills, we don't want to wait for the contractor to complete the cabinets, then do not purchase customized cabinets.
However, if you have the money and are a patient person, your home can be completely redefined by a beautiful set of custom cabinets.