Have you discovered a great new home, but the kitchen cabinets are simply unattractive? Or maybe your home has had almost the same style for a decade, and now you would like to change it up?
In your research, you may have come across the idea for custom kitchen cabinets.
Are you able to get custom cabinets done from Home Depot?
Home Depot does offer a wide range of custom kitchen cabinets with door designs like shaker, raised-panel, glass, and much more.
Your kitchen's appearance and efficiency can both be improved by updating your kitchen cabinets to semi-custom kitchen cabinets.
Home Depot makes it simple and inexpensive to buy cabinetry, but there's much more to the tale.
Let's look at the advantages and disadvantages of Home Depot kitchen cabinets.
Why Should You Choose Home Depot?
When it comes to the construction or installation of custom kitchen cabinets, Home Depot is everyone's favorite spot. Why is that?
Home Depot cabinets are divided into three categories: custom, semi-custom, and standard.
In both the ready-to-assemble (RTA) and the assembled categories, Home Depot offers a wide range of variety and choices of custom kitchen cabinets ranging from low to high quality as per your choice.
Not only that, but Home Depot also has an A-rating from the Better Business Bureau (BBB).
As a result, due to this rating by BBB, Home Depot is a very dependable and trustworthy company.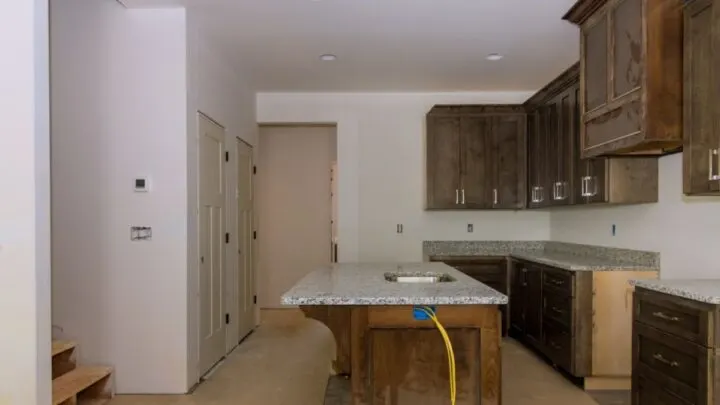 Why Should You Choose Custom Cabinets?
There are a variety of reasons why people prefer to have custom kitchen cabinets over ordinary ones.
Customize As Per Your Liking
When a homeowner finally has the opportunity to put the stamp on their house, we frequently see custom kitchen cabinets being used in kitchen remodels.
Not only this, but when homeowners want to step up their game and opt to install a downstairs cafe or an upstairs laundry room with all the bells and whistles, they choose custom cabinets.
This allows customers to add anything they want into their kitchen plan and provides a great deal of versatility in the renovation and their kitchen design.
Add A Distinct Style
Custom cabinets also give your area a more distinctive layout while also allowing you to compliment the other cabinets of your home.
They are also sometimes offered by new building businesses who want to make their homes feel different from the other mediocre constructions.
This aesthetic distinction is typically appealing to home buyers and can mean the difference between passing on a home and making an offer.
As cabinet makers can easily construct cabinets that match the rest of the house, using custom cabinets enables you to wait until you are in a decent place to start remodeling a specific portion of the house.
How Are Home Depot Custom Cabinets Constructed?
Regarding construction, Home Depot custom kitchen cabinets start with the basics and progress to the mid-tier.
Here's an overview of the many building tiers:
In this tier, the sides and back are made up of ⅜ inch thick furniture boards. Hardwood is used for the door frames and drawers.
The equipment used in the construction is simple, and it does not have any dovetail joinery, just primary drawer-mitered corners.
In this tier, solid wood door frames and wood drawers are used with the back and sides primarily of plywood or all-plywood construction.
Though some drawers have soft-close hardware, still the majority of the drawers are side-mounted. At this level, dovetail construction is still not used in the drawers.
Always Check The Cabinets Beforehand
Many people shop at the Home Depot for its low-cost cabinets.
However, when purchasing custom cabinets, it is essential to inspect the cabinet's construction to ensure that you are getting what you paid for.
The cabinet's sides and back should ideally be built of plywood for robustness, while the drawers should be solid wood.
The majority of the low-cost cabinets lack this feature. They may work for some time, but they are not for the long term and this is not something you would want in your permanent kitchen.
Plywood retains screws better, resists dents, and may support more weight than other materials.
It's simple to detect whether a board is made of fiber or plywood. Fiberboard has a sponge-like texture on the edges, whereas plywood will appear as a sandwich of distinct wood layers.
Conclusion to Home Depot Making Custom Cabinets
A custom cabinet is a good choice when renovating your kitchen or home as it will add aesthetics to your home while complementing your other cabinets.
Home Depot offers a wide range of custom cabinets at a low price. So, what are you waiting for? Let's get started with that remodeling.