Have you decided to build your dream house but are confused when planners use terms such as master bedrooms, suites, and en suites? Well, you are not alone!
A master suite is a big bedroom with access to its connected private bathroom.
But is any bedroom connected to the bathroom considered a master suite? How does a master suite differ from a master bedroom?
Well we have you covered, so let's get right into it!
What Is The Difference Between a Master Bedroom and a Master Suite?
In most cases, the terms master bedroom and master suite are used interchangeably. Many people mistakenly think they are the same, while others are puzzled by what makes them different. However, here are some of their key differences:
Master Bedroom
The master bedroom is usually the biggest, most attractive, and best-located space of the entire house. It is the room that every member of the house wants to have but is usually occupied by the owner of the house.
The master bedroom typically has a floor area of at least 70 square feet. Being the biggest room, the master bedroom offers better space for additional amenities.
Examples of these amenities may include a vanity, dresser, a large closet, chaise, chest of drawers, bathtub and shower place.
The concept of the master bedroom became trendy during the mid-20th century. It was at this time that new laws were established to limit work hours to 40 per week and individuals began to unwind and spend more time at home. At that time, people could also afford a home with a bigger bedroom.
The seclusion for the owner of the home is key for a master bedroom. It is intended to provide warmth and stability. It is the space where parents may retire and spend time alone together without the children.
The room is stocked with amenities to meet those needs to offer that comfort. These amenities may vary from one master bedroom to the next.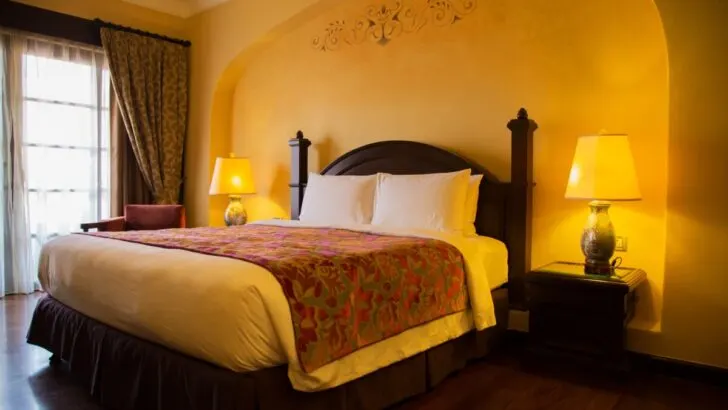 It will depend a lot on the owners' preferences in terms of size and style. Further, due to its excellent inside placement, it offers easy access to several adjacent rooms.
Particularly uncommon is the separate bathroom, which transforms the space into a master suite.
And this is when the master bedroom enters the "master suite" territory, with the main bedroom having direct access to a separate compartment and a bathroom.
Master Suite
Technically speaking, a master suite is not necessarily the master bedroom. The only need for its fundamental definition is that it be a bedroom with an attached bathroom or en suite.
The enormous master suites of mansions marked the beginning of this trend in the 1980s.
Master suites can be between 300 and 600 square feet in size and are commonly referred to as executive or luxury rooms. Its placement is crucial since the room is designed to give its owners the maximum amount of seclusion and is typically located on the second story, far from the living area and kitchen.
However, modern master suites are more adaptable and may be located on the first level, if all the conveniences are there.
Some examples of features that may be found in master suites include a walk-in closet, a foyer, a fireplace, an attached office, a private balcony, a sitting area, and a large shower.
What Is The Difference Between An En-Suite And A Master Suite?
A master suite differs from an en-suite in that it has all of the master bedrooms in addition to many more. The majority of contractors believe that a master suite is a sizable room with a private toilet and a variety of additional facilities all depending on the preferences of the user.
This may consist of a couch area, a fireplace, a little office with a door, or even a walk-in closet.
En-suites, on the other hand, in literal terms means "in the room" and is used to describe a bathroom that is physically attached to a room.
Since the 1950s, en-suites have gained popularity. Simply put, it is a bathroom that is linked to a bedroom. En-suites are never constructed in hallways since they are looked at as private bathrooms.
Usually, a master bedroom has a connection to an en-suite. Because of its seclusion, closeness, and convenience, an en-suite is preferred.
Since there are no corridors to stroll down, there is less chance of disturbing other members of the house at night.
What Is Meant By A Dual Master Suite?
Two master bedrooms connected to a private en suite make up a dual master suite.
Families would love this, since one master suite may be used for the parents and the other for the kids.
Having a dual master suite might not be the best in situations where parents need privacy while being able to care for kids who are only a wall away.
Further, it provides more room for designing your private place and getting a better night's rest.
Final Words on What a Master Suite Is
To sum it up, both the master bedroom and master suite differ very little. A master bedroom is the biggest room of the entire house and a master suite is a master bedroom connected to an en suite or in other words a bathroom.
Both terms however are often used interchangeably in real estate as both have lots of space for different en-suites and luxuries to fill.
Further, a dual master suite is usually a lesser-known and adopted concept but can be advantageous in certain situations when the owners want their own master space while being connected to the other members of the family.